The table is always a mess - with electronics stuff. Tidying up is not fun. So, Instead - I built a shelf.
The constant state of chaos that surrounds my table has never really bothered me. I tidy it up from time to time - like once a year. But these days, I'm spending more time in my room, and it feels like the time has come to bring order to the chaos. Browsing through organization furniture ideas on Pinterest convinced me to start working on a solution.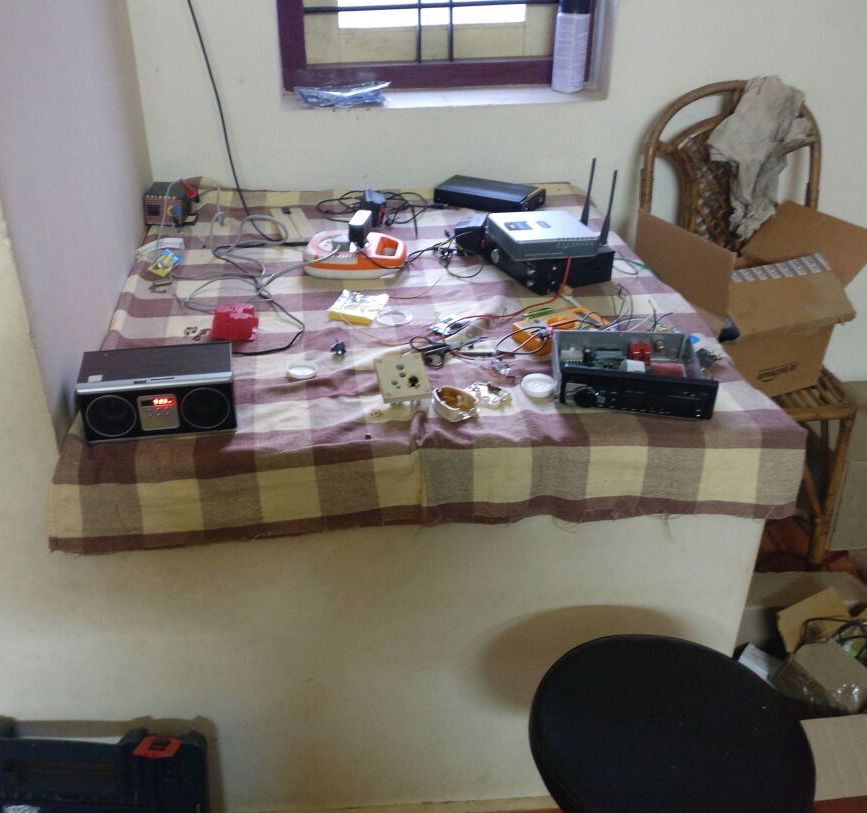 I'm an Engineer - I should be able to build things - but I have no experience with woodwork - atleast not yet.
The table can be tidied up by just better organization. But instead, I wanted to build a structure to store things - more like a shelf.
A quick mock-up of the table and the shelf structure was drawn in Tinkercad, - then I bought my first carpentry tool - a Circular saw. I was able to get a standard dimension MDF panel (1m x05.m) from a hardware store.
Drew up some rough calculations, and after jolting them down on a piece of paper, I started marking those lines on the MDF panel with a pencil.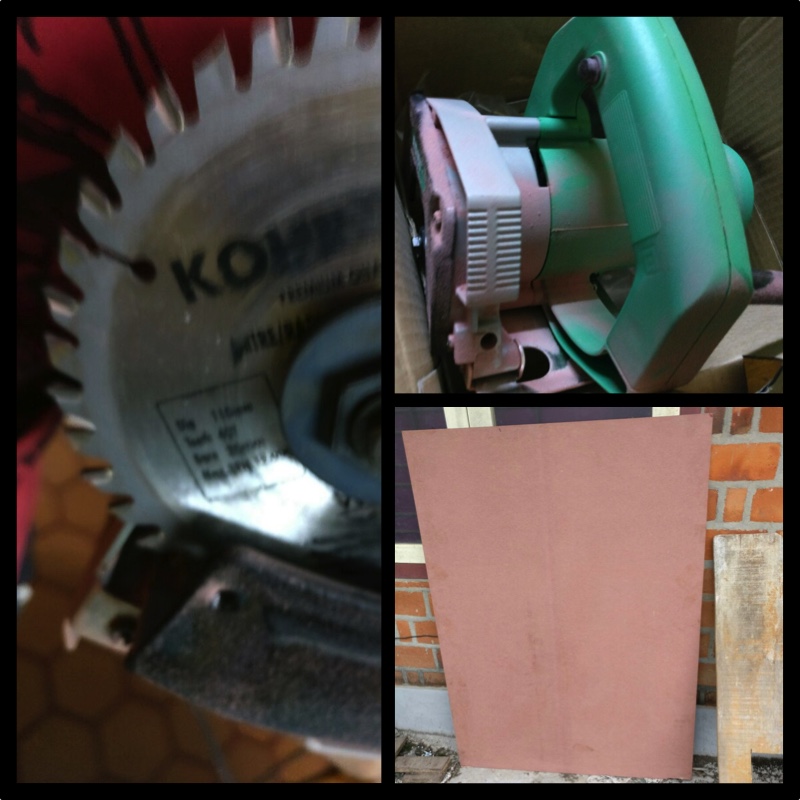 Cutting through the marked lines was more difficult/dangerous than I anticipated. - The circular saw kept jumping up and down, most likely due to my poor placement. Add the lack of protective equipment, and it was the perfect receipe for a disaster.
Test fitting
Once the panels were cut to the specifications, they were coated with primer and then painted black(The only color I could find in the hardware store).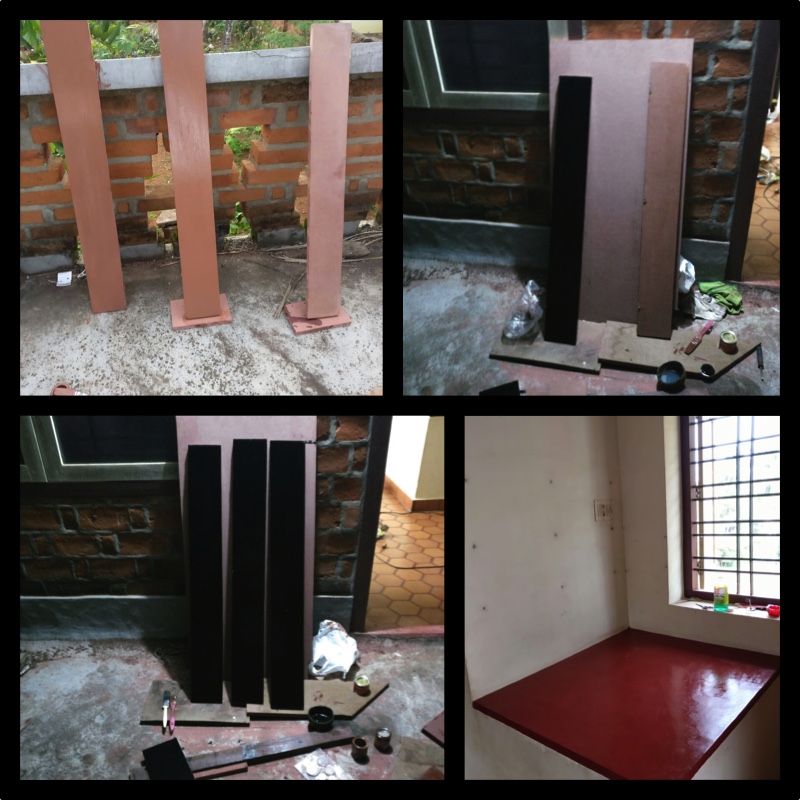 Since I was after a clean look, having support brackets for the shelf to hang onto was not an option. After some intense googling, I took the following approach:
Attach screws to the wall that stand about 1cm-2cm.
Make grooves on the panel for the screw head to slide through and lock itself.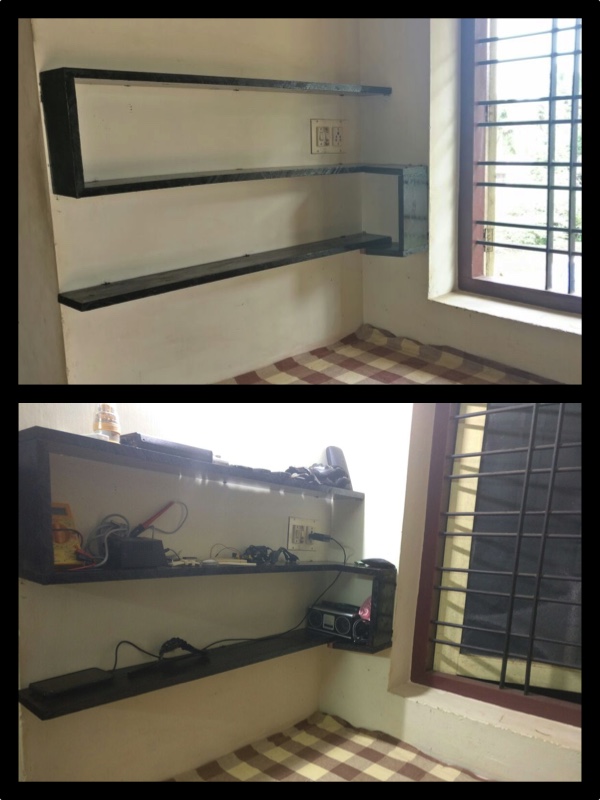 Put up a red curtain to get that high contrast.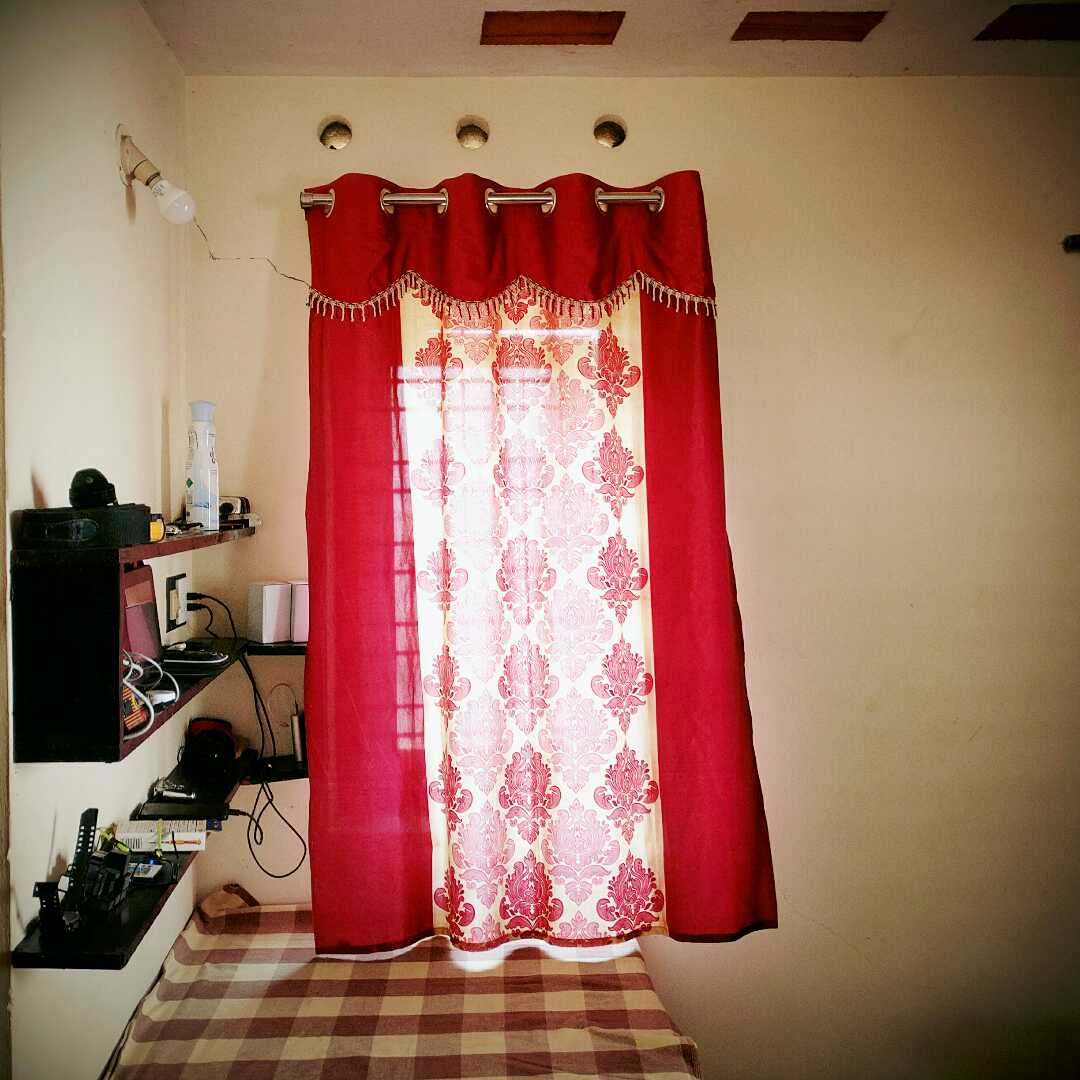 Overall, not bad for the first carpentry project - after all, we all have to start somewhere.